Red Angus Bull
Spring Calving Mature Cow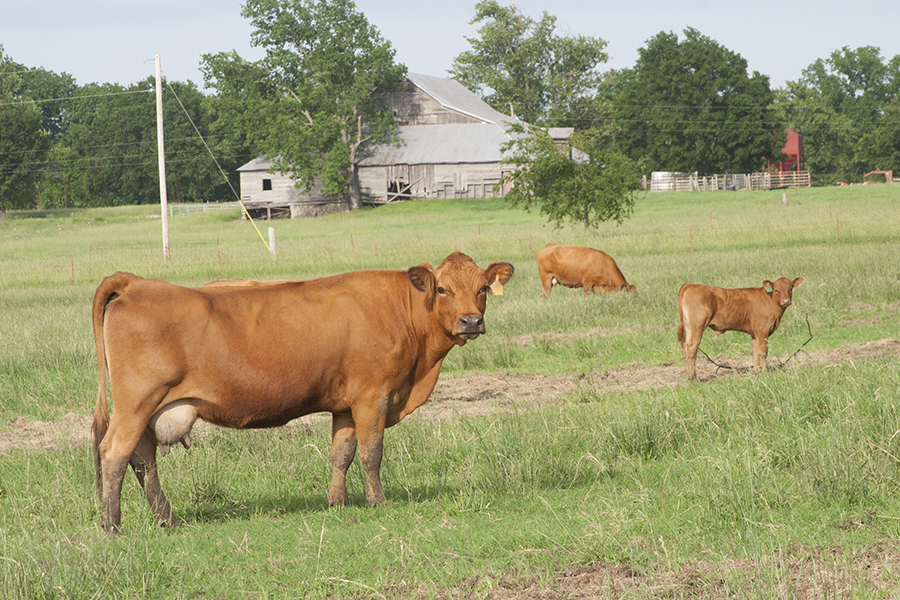 Red Angus X Tarentaise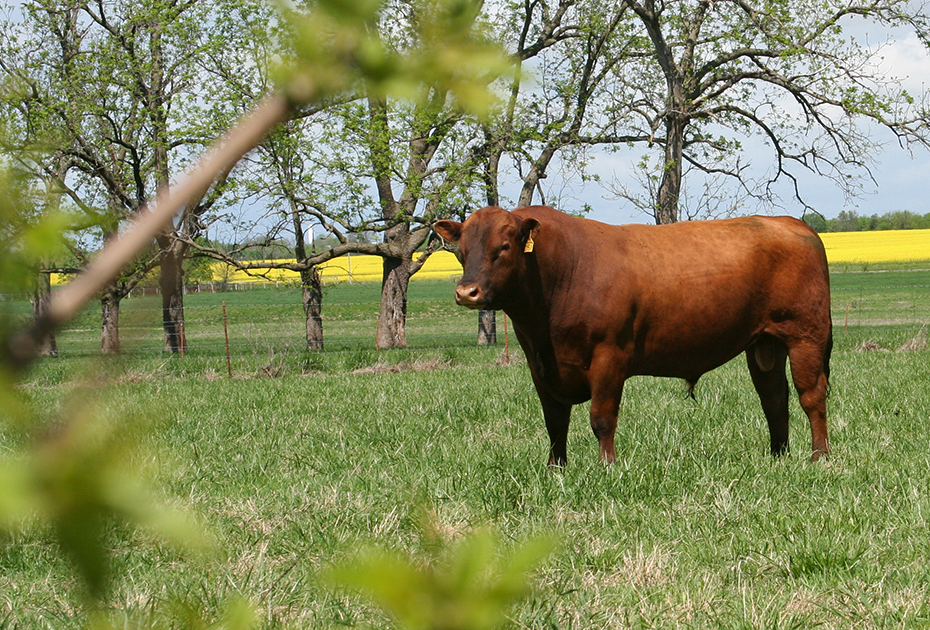 We wean in the spring and in the fall as we have two calving seasons. Red Angus X Tarentaise heifers are spectacular and sell quickly.
Let us know you are interested!

Click here for our featured selection.
Weather on the Ranch
Tarentaise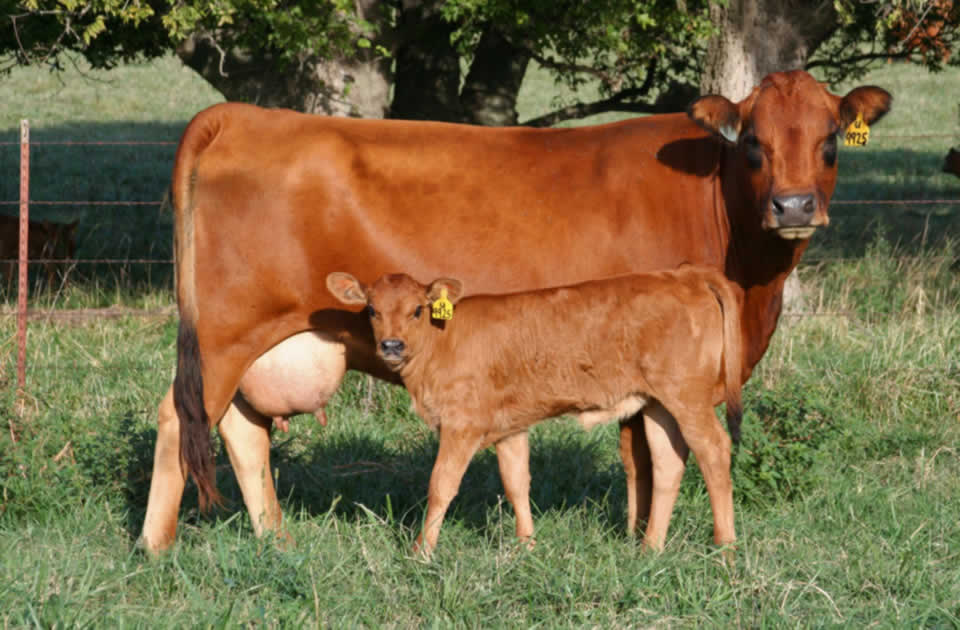 Tarentaise cattle are known for their black eyes, nose, hooves and tails.
A great maternal breed that brings a more refined bone structure, smoother muscles and a picture perfect udder.
We are crossing them with Red Angus to make a spectacular cross.
Hay Crop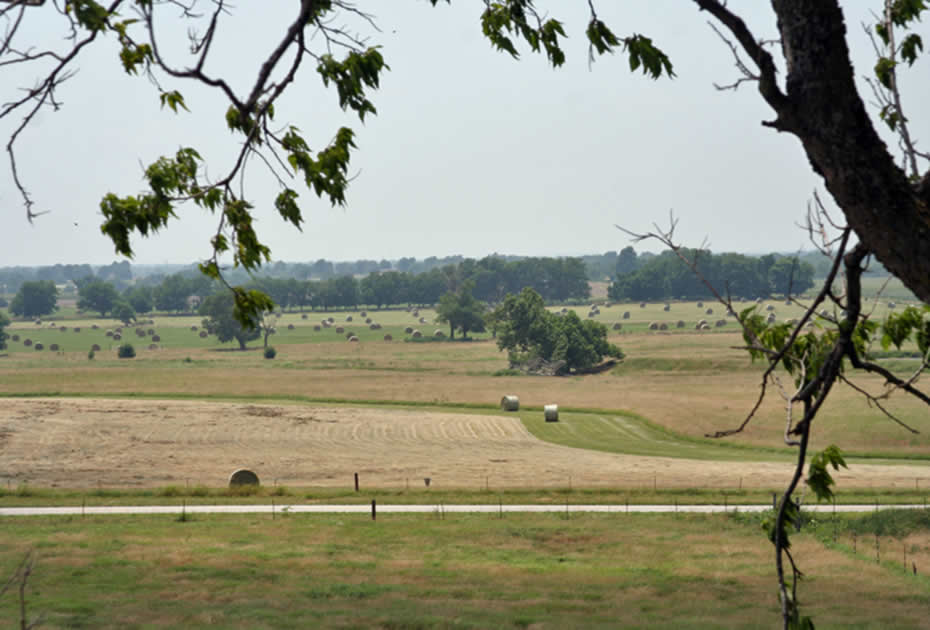 The spring and early summer was wet and cool. When the hay was ready, it was all ready.
Our crew and a hired crew made swift work of the job. We are glad our winter supply for the cows.
Fence-line Weaning Story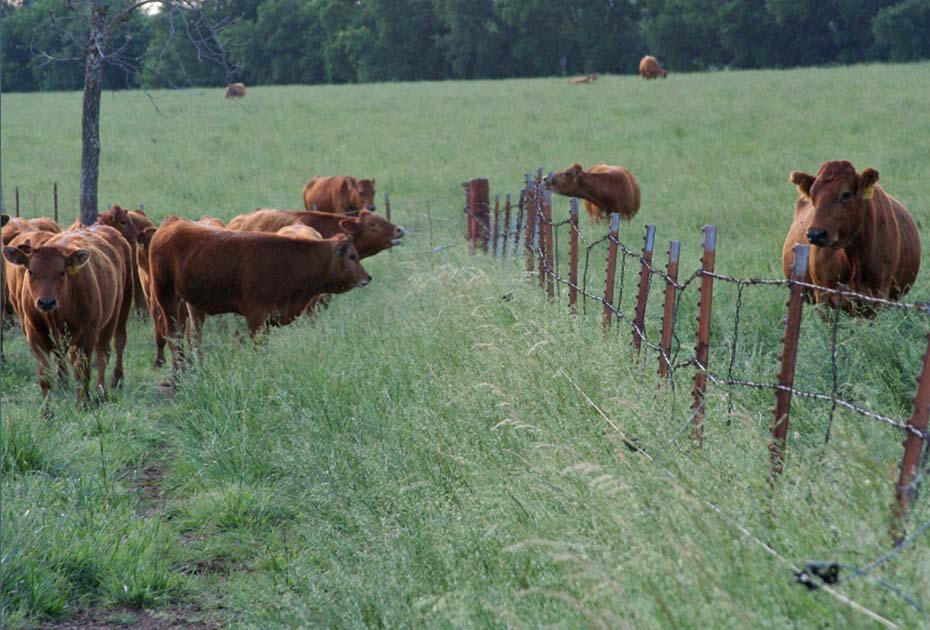 Several years ago we switched from weaning in a solid piped corral: calves far away from their mothers; to fence-line weaning: cows on one side, calves on the other.
...click here to compare and contrast the two styles. Read what a difference fence-line weaning makes.
Spring Grazing